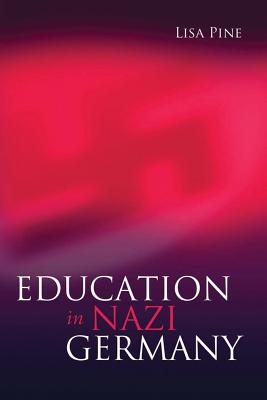 Education in Nazi Germany (Paperback)
Continnuum-3PL, 9781845202651, 176pp.
Publication Date: December 1, 2010
Other Editions of This Title:
Hardcover (12/1/2010)
* Individual store prices may vary.
Description
Shaping the minds of the future generation was pivotal to the Nazi regime in order to ensure the continuing success of the Third Reich. Through the curriculum, the elite schools and youth groups, the Third Reich waged a war for the minds of the young. Hitler understood the importance of education in creating self-identity, inculcating national pride, promoting 'racial purity' and building loyalty.
The author examines how Nazism took shape in the classroom via school textbook policy, physical education and lessons on Nationalist Socialist heroes and anti-Semitism. Offering a compelling new analysis of Nazi educational policy, this book brings to the forefront an often-overlooked aspect of the Third Reich.
About the Author
Lisa Pine is Senior Lecturer in History at London South Bank University. She is author of Nazi Family Policy, 1933-1945 (Berg, 1997) and Hitler's 'National Community': Society and Culture in Nazi Germany (2007), as well as numerous articles on aspects of the history of Nazi Germany and the Holocaust.