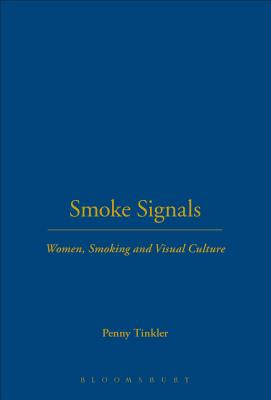 Smoke Signals (Leisure) (Paperback)
Bloomsbury Publishing PLC, 9781845202675, 236pp.
Publication Date: November 1, 2006
Other Editions of This Title:
Hardcover (11/1/2006)
* Individual store prices may vary.
Description
Every year, thousands of women attempt to kick their smoking habit because it is an unhealthy, expensive addiction. And every year, thousands do not quit because of nicotine cravings and because smoking has an image which is almost as addictive as the cigarette itself. It is seductive and alluring - but where does this image come from, and has it always been so deadly? In Smoke Signals, Tinkler charts women's changing relationship to tobacco from the 1880s to the 1980s, during which time smoking transformed from a male practice to one enjoyed by both sexes. Focusing on the feminization of cigarette smoking, the author unravels the role of visual culture and the impact of social, economic, medical and technological changes. Drawing on women's own photographs, alongside images from magazines, newspapers, television and film, this book provides a detailed and stimulating exploration of the role of visual culture in the history of women and smoking.
About the Author
Penny Tinkler is Senior Lecturer in Sociology at the University of Manchester.