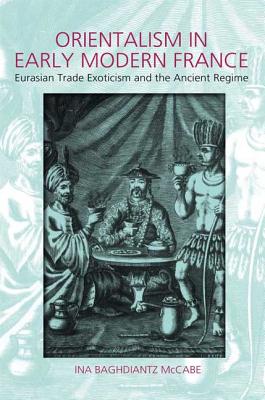 Orientalism in Early Modern France (Hardcover)
Eurasian Trade, Exoticism, and the Ancien Régime
Berg Publishers, 9781845203740, 409pp.
Publication Date: April 1, 2008
* Individual store prices may vary.
Description
Francis I's ties with the Ottoman Empire marked the birth of court-sponsored Orientalism in France. Under Louis XIV, French society was transformed by cross-cultural contacts with the Ottomans, India, Persia, China, Siam and the Americas. The consumption of silk, cotton cloth, spices, coffee, tea, china, gems, flowers and other luxury goods transformed daily life and gave rise to a new discourse about the 'Orient' which in turn shaped ideas about science, economy and politics, and against absolutist monarchy. An original account of the ancient regime, this book highlights France's use of the exotic and analyzes French discourse about Islam and the 'Orient'.
About the Author
Ina Baghdiantz McCabe is Darakjian Jafarian Professor of History, Tufts University