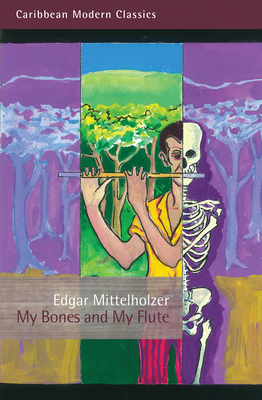 My Bones and My Flute
A Ghost Story in the Old-Fashioned Manner (Caribbean Modern Classics)
Paperback

* Individual store prices may vary.
Description
Only when he is on board the steamer halfway to their remote destination up river in Guyana does Milton Woodsley realize that there is more to Henry Nevinson's invitation to spend time with his family in their jungle cottage. Milton, an artist, thinks he has been invited to do some paintings for Nevinson, a rich businessman. But when the Nevinsons mention a flute player that no one else can hear, Woodsley begins to glean that there is more to their stay. Told in Woodsley's skeptical, self-mocking and good-humored voice, Mittelholzer creates a brilliantly atmospheric setting for his characters and their terrified discovery that this is not a place where they can be at home.
Peepal Tree Press Ltd., 9781845232955, 204pp.
Publication Date: October 1, 2015
About the Author
Edgar Mittelholzer was born in New Amsterdam in what was still British Guiana. His books include "Creole Chips, Corentyne Thunder," and "A Morning at the Office. "He has published another twenty-one novels and two works of non-fiction, including his autobiography, "A Swarthy Boy." Apart from three years in Barbados, he lived for the rest of his life in England.