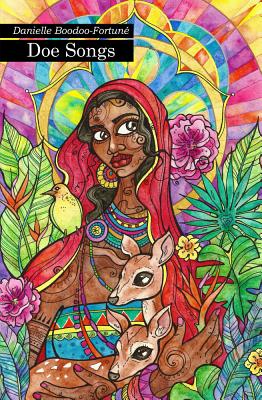 Doe Songs (Paperback)
Peepal Tree Press Ltd., 9781845234188, 84pp.
Publication Date: July 1, 2018
* Individual store prices may vary.
Description
Danielle Boodoo-Fortuné's poems inhabit a world of permeable barriers and transformations between men and women, humans and animals, the hunters and the hunted and the living and the dead. Her collection creates for us vivid images of the rural Trinidadian world. This is a world where the real and the mythical rub shoulders, where people know about the magical properties of plants, where anything can happen, where "everything that breathes will howl". What emerges from her vivid word pictures are images of the complexity of family ties, of motherhood that is both tender and fearsome, of an intimacy with the natural world which is torn between fears for its fragility and hopes for its resilience. As the recent winner of the Holick-Arvon and Wasafiri poetry prizes, Danielle Boodoo-Fortuné is a powerful new voice in poetry.
About the Author
Danielle Boodoo-Fortuné is a Trinidadian poet and artist. Her writing and art have appeared in publications such as Bim: Arts for the 21st Century, the Caribbean Writer, Small Axe Literary Salon, Anthurium: A Caribbean Studies Journal, Dirtcakes Journal, Room Magazine and others. She was awarded the Charlotte and Isidor Paiewonksy Prize by the Caribbean Writer in 2009, and shortlisted for the Wasafiri New Writing Prize and the Montreal Poetry Prize in 2013. Danielle is also the poetry winner of the 2013 Small Axe Literary competition. She was featured in the New Talent Showcase at Bocas 2013.