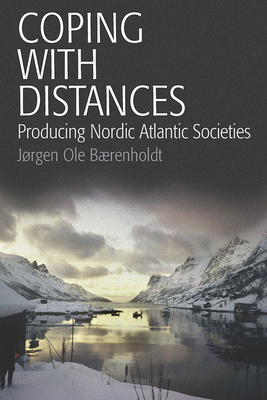 Coping with Distances (Hardcover)
Producing Nordic Atlantic Societies
Berghahn Books, 9781845452902, 312pp.
Publication Date: December 1, 2007
* Individual store prices may vary.
Description
The Nordic Atlantic area has seen remarkable examples of social formations in areas that many would perceive as too remote to allow the construction of functioning communities. But through innovations, networking and the formation of identities people have coped with distances, thus continuously rebuilding societies in Northern Norway, Iceland, the Faroes, and Greenland. Living conditions in the Nordic Atlantic are so extreme that one might ask whether the notion of society is applicable under these circumstances. The author argues that, yes, there is a meaningful way of comprehending these social formations, which is through the spatial and temporal practices that produce, reproduce, stabilize, destabilize and change them. He introduces the concept of coping, which means neither mastering nor adapting but relates to in-between strategies and tactics reflected in practices of securing people's way of life under conditions that are never totally under their control.
or
Not Currently Available for Direct Purchase