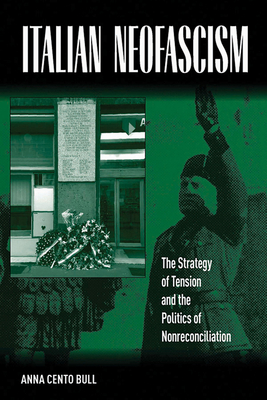 Italian Neo-Fascism (Hardcover)
The Strategy of Tension and the Politics of Non-Reconciliation
Berghahn Books, 9781845453350, 196pp.
Publication Date: January 1, 2008
* Individual store prices may vary.
Description
During the Cold War Italy witnessed the existence of an anomalous version of a civil conflict, defined as a 'creeping' or a 'low-intensity' civil war. This was due both to the ideological hatred which pervaded political activists both on the right and on the left and to the deliberate exacerbation of these divisions on the part of occult strategists. Political violence escalated, including bomb attacks against civilians, starting with a massacre in Milan, on 12 December 1969, and culminating with the massacre in Bologna, on 2 August 1980. Making use of the literature on national reconciliation and narrative psychology theory, this book examines the fight over the 'judicial' and the 'historical' truth in Italy today, through a contrasting analysis of judicial findings and the 'narratives of victimhood' prevalent among representatives of both the post- and the neo-fascist right. Anna Cento Bull is Professor of Italian History and Politics at the University of Bath. Her publications include Social Identities and Political Cultures in Italy (Oxford: Berghahn, 2000); The Lega Nord and The Northern Question in Italian Politics (London: Palgrave, 2001) (with M. Gilbert) and Speaking Out and Silencing: Culture, Society and Politics in Italy in the 1970s. (Legenda: Oxford, 2005) (edited jointly with A. Giorgio).