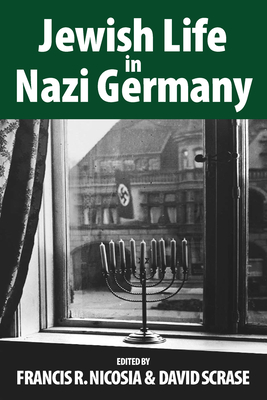 Jewish Life in Nazi Germany
Dilemmas and Responses (Vermont Studies on Nazi Germany and the Holocaust #4)
Hardcover

* Individual store prices may vary.
Other Editions of This Title:
Paperback (8/1/2012)
Description
"This fine collection of essays by leading scholars covers a broad scope of German-Jewish responses to Nazi policies ranging from self-help and everyday endurance to the Zionist alternative and racial recategorization to avoid deportation. The accessible style and continuity make this volume suitable for undergraduate or advanced classes on German or Jewish history or on the Holocaust itself. The excellent documentary annex makes the book especially helpful." - Norman JW Goda, Norman and Irma Braman Professor of Holocaust Studies, University of Florida
German Jews faced harsh dilemmas in their responses to Nazi persecution, partly a result of Nazi cruelty and brutality but also a result of an understanding of their history and rightful place in Germany. This volume addresses the impact of the anti-Jewish policies of Hitler's regime on Jewish family life, Jewish women, and the existence of Jewish organizations and institutions and considers some of the Jewish responses to Nazi anti-Semitism and persecution. This volume offers scholars, students, and interested readers a highly accessible but focused introduction to Jewish life under National Socialism, the often painful dilemmas that it produced, and the varied Jewish responses to those dilemmas.
Francis R. Nicosia is the Raul Hilberg Distinguished Professor of Holocaust Studies at the University of Vermont. He is the author of Zionism and Anti-Semitism in Nazi Germany (2008), and The Third Reich and the Palestine Question (1985, 2000), and co-author with Donald Niewyk of the Columbia Guide to the Holocaust (2001).
David Scrase is Professor of German and the founding director of the Carolyn and Leonard Miller Center for Holocaust Studies at the University of Vermont (1993-2006). He is the author of Wilhelm Lehmann. A Critical Biography (1984), and Understanding Johannes Bobrowski (1995). He has edited and contributed to several books on the Holocaust and on German literature, and has translated widely from German.
Berghahn Books, 9781845456764, 256pp.
Publication Date: July 1, 2010