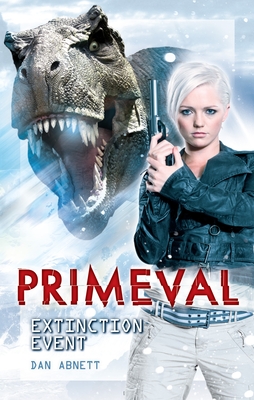 Primeval: Extinction Event (Hardcover)
Extinction Event
Titan Books (UK), 9781845766931, 272pp.
Publication Date: March 31, 2009
Description
When an Entelodon goes on the rampage down Oxford Street, causing untold damage and loss of life, Cutter decides a new approach to tackling the anomalies is needed. However, his investigations expose him and the team to a violent encounter with a mysterious Russian scientist and a situation more catastrophic and frightening than they've ever faced before... When Cutter, Abby and Connor disappear without a trace, Lester and Jenny must use every trick in the book to try and track them down...
About the Author
DAN ABNETT is a prolific writer of both novels and comics. He has written for a diverse range of characters in comics, including the X-Men, Batman, Superman, Mr Men and Dr Who. He has written 25 novels for Black Library. His Black Library novel Horus Rising and his Torchwood novel Border Princes were both bestsellers.
Advertisement