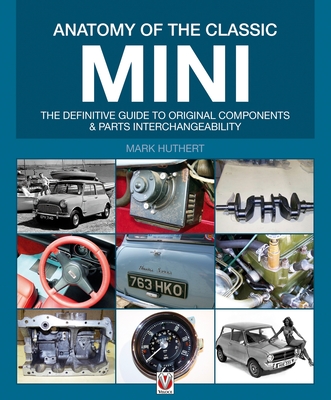 Anatomy of the Classic Mini (Paperback)
The definitive guide to original components and parts interchangeability
Veloce Publishing, 9781845842239, 192pp.
Publication Date: February 15, 2017
* Individual store prices may vary.
Description
The Mini's long production life saw many model changes, and literally thousands of component changes, making choosing and assessing the correct part for a classic Mini very difficult. Anatomy of the Classic Mini is the result of years of research, and comprises almost 2,000 photos showing these component variations, with captions explaining which Mini model and date each was originally designed for. With no German parts listed, this book is an essential volume for all restorers of classic Minis looking for true authenticity.
About the Author
Mark Huthert is a seasoned motor mechanic with a passion for parts. In 1975, his father bought him an accident damaged Austin Seven 850. A year later, when just 15 years old, he built his first modified 850cc engine. This led to four years of grasstrack racing with three - you guessed it - Minis. With the experience and knowledge picked up from working on his Austin, and his stint in racing, he took his skills into the auto parts and repair industry, working for a number of garages specialising in different marques.
or
Not Currently Available for Direct Purchase