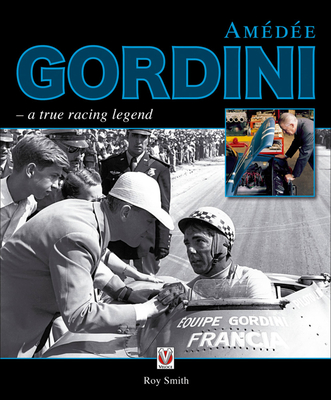 Amedee Gordini (Hardcover)
A True Racing Legend
Veloce Publishing, 9781845843175, 288pp.
Publication Date: June 1, 2013
* Individual store prices may vary.
Description
This is the story of a man, a team, and their life and times, as well as a complete record of all their achievements and failures. It logs the financial and personal cost of racing in the prewar and postwar periods. It tells of how the mighty car company Renault became involved with them in the late 1950s, and how Amedee Gordini became known throughout the world as one of the greatest engine tuners of his time.
About the Author
Roy Smith is a retired company director who has a lifelong passion for motorsport, and, since 1968, Alpine Renault in particular. He began writing in the 1960s for club magazines, mainly interviews with the notables of the time. A 40-year business career in sales and marketing developed an attention for detail that was required for the preparation of his published works Alpine & Renault - the sports prototypes (two volumes), Alpine & Renault- the development of the first Turbo Formula 1 cars and AMEDEE GORDINI - a true racing legend. As a journalist he has written many historic motorsport and Alpine Renault-related articles for various magazines in Europe and USA. He is the UK historic correspondent for the French magazine Retro Passion and the Alpine Renault magazine, Mille Miles. He also contributes to several websites. His aim is to provide the newcomer and enthusiasts alike with a "good read," as well as being technically informative. Widely acclaimed in reviews, he was presented with the Guild of Motoring Writers Mercedez Benz award and the Montagu of Beaulieu Trophy in 2010.