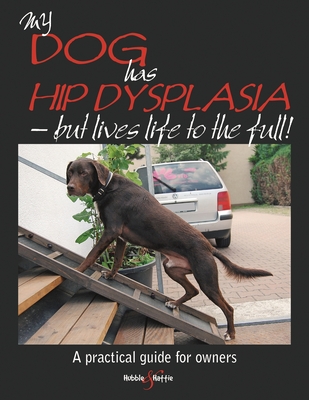 My Dog Has Hip Dysplasia (Paperback)
What You Need to Know & How You Can Help
Hubble & Hattie, 9781845843823, 80pp.
Publication Date: August 15, 2011
* Individual store prices may vary.
Description
A unique and practical guide for owners whose dogs develop this debilitating disease, and who want to know all about how best to help their dog, by understanding how their vet will treat the condition, and what kind of issues they need to be aware of. Includes information on exercise, and hints on how to get your dog moving again after surgery, all written in an easy-to-understand style. Discover how to motivate your dog towards recovery!
•Unique and practical guide with easy to understand text • Step-by-step explanation of all phases of the conditions and its symptoms • Understand what the vet advises • Help your dog remain calm in a stressful situation • Surgical options • Aftercare options • Make the right decision about what to do next • Discover how you and your faithful friend can enjoy life just as you always have!
About the Author
Dr Kirsten Hausler has been a dog-lover since she was a child. After moving to Stuttgart to study at the University of Hohenheim, she decided to get her own dog. Kirsten did an internship in a US vet clinic while studying, and decided to become a canine physiotherapist after graduating. While studying, she attended several seminars on human and pet physio and rehabilitation, which inspired her to become the first 'canine rehabilitation practitioner? at the University of Tennessee. She graduated in 2008, and now runs a center for dog rehabilitation in Stuttgart.After teaching in primary and secondary schools, Barbara Friedrich became an analytic child and adolescent psychotherapist, lecturer and control analyst at the Psychoanalytic Institute, Stuttgart, and a supervisor for social workers. She has produced a number of pieces for radio, books, and journals.
or
Not Currently Available for Direct Purchase