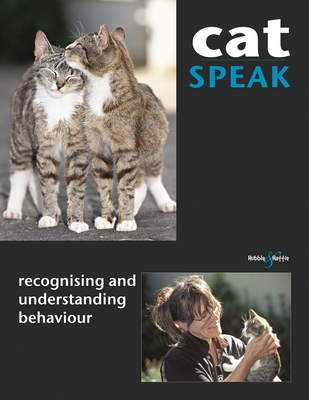 Cat Speak (Paperback)
Recognising and Understanding Behaviour
Hubble & Hattie, 9781845843854, 80pp.
Publication Date: April 15, 2012
* Individual store prices may vary.
Description
"I just do not know what my cat wants from me!"  If you feel like this at times, then this is the book for you! Concise information and lots of pictures make for an extremely informative and invaluable guide to how we humans can understand our cats properly so that he or she can communicate with you properly, at last. Cats use their whole body to communicate – teeth, ears, eyes, fur, tail, body posture – and this volume explains the meaning behind this body language, while providing background information and practical tips. Written in a straightforward, jargon-free manner, it will help you to learn to pay attention to your pet's body signals and interpret them correctly.This unique book offers precise, detailed observations of the behavior of cats at play, and explains in everyday language how to interpret their meaning. With clear descriptions and color photographs throughout, this is essential reading for anyone who wants to understand more about their cat.  A highly entertaining book, and an essential reference for any cat lover.
About the Author
Brigitte Rauth-Widmann has over 20 yearsÃ? experience of dealing with dogs and cats. She has a PhD in biology and behavioural biology of wild and domestic animals, and is the author of numerous books on home and pets, as well as hundreds of articles in two high circulation German magazines, The German Dog and Cats Extra. With her easy-to-understand and refreshing writing style, Brigitte knows how to inspire readers to learn about and understand the behaviour of their own cats.
or
Not Currently Available for Direct Purchase