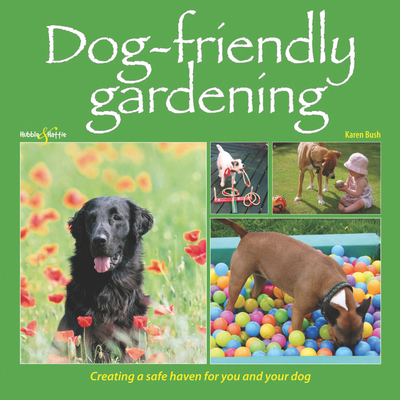 Dog-Friendly Gardening (Paperback)
Creating a Safe Haven for You and Your Dog
Hubble & Hattie, 9781845844103, 128pp.
Publication Date: October 1, 2012
* Individual store prices may vary.
Description
From dealing with the practicalities of escape-proof fencing, to discouraging unwanted toilet activities in the rockery, this book will help you solve the problems that other gardening and dog-care books don't touch on. Whatever your budget or plot size, with a little effort and imagination you can create an attractive outdoor environment that will actively enhance your relationship with your dog.
About the Author
Despite growing up in a family of keen gardeners, it looked as though the gardening gene had skipped a generation for Karen Bush -- until the arrival of a large shaggy dog from an animal rescue shelter, whose presence triggered a fairly urgent need to do something about the wilderness outside the kitchen window. Boris was soon joined by another rescue puppy, and, as the pair enthusiastically set about investigating their surroundings, it became apparent that a little more than mowing the lawn was needed if the garden was to be a relaxing and safe place for everyone ... Karen is the author of 18 books to date, including two on dogs, and has written regularly for leading national magazine Your Dog since its inception.
Praise For Dog-Friendly Gardening: Creating a Safe Haven for You and Your Dog…
"A great book for people who love their dogs and their gardens ... nice to mull over before a trip to the garden centre during spring and summer or during the long autumn winter evenings as you dream up garden ideas for next spring." - Pet Owners Association