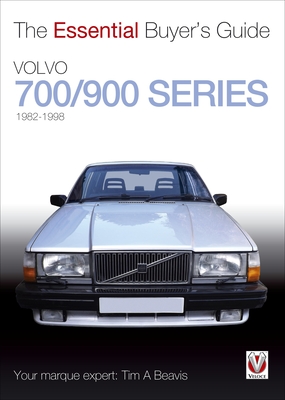 Volvo 700/900 Series (Paperback)
1982 - 1998 (Essential Buyer's Guide)
Veloce Publishing, 9781845844561, 64pp.
Publication Date: July 1, 2013
* Individual store prices may vary.
Description
A second hand Volvo ... really? Yes! Forget about what you thought you knew – the right 700 or 900 series could be the best car you've ever bought, and this book is your essential guide to finding, assessing and buying the best car for you. Packed with information, illustrations and advice from a real marque expert, you'll be taken through detailed sections on what you need to know to decide which model is for you.
Find out what it's like living with the car, how much you should be paying and how, when, and where to inspect models for sale, including a comprehensive condition checklist and guide to common concerns. You'll also discover what's involved in restoring, the main problems caused by lack of use, and potential for modification.
For reference, there's a vital statistics list for each model, shape and engine, and a guide to the key people, organizations and companies within the Volvo community that you can look to for further advice.
About the Author
Tinkering with and modifying his first car at the age of 18, Tim began a continual learning curve that developed into an obsession, with friends and family often looking for help with buying, selling, fixing and modifying many different vehicles. His love of Volvos however, began in childhood, when his father purchased a huge, shiny car that was very fast and exciting to a young boy, but safe and very comfortable. The car was a Volvo 740 Turbo Intercooler. Fast forward 20 years and you?ll find Tim?s passion and childhood joy combine in writing this essential buyers guide.
or
Not Currently Available for Direct Purchase