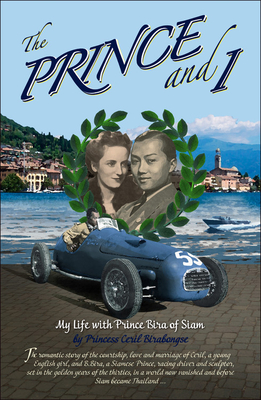 The Prince & I (Paperback)
My Life with Prince Bira of Siam
Veloce Publishing, 9781845845698, 224pp.
Publication Date: November 12, 2019
* Individual store prices may vary.
Description
Back in print!

The Prince & I is the the story of the passionate love of Bira, Prince of Siam, grandson of King Mongkut of The King & I fame, and the young Englishwoman who would become his wife, Princess Ceril Birabongse. The fascinating autobiography charts the life of Prince and Princess Birabongse, a life that was constantly filled with excitement and fascinating people, including Noel Coward, Princess Marina, The Duchess of Kent, and even Anthony Blunt and Guy Burgess. Illustrating her narrative with a selection of private photographs, extending from her childhood years to her elegant retirement on Lake Garda, the author paints a rich picture of life during the golden days of the 1930s, and of a man who was not only a Prince, but a sculptor, Olympic sailor, and racing driver – the only Southeast Asian Formula One driver of the 20th Century.
 
About the Author
Ceril Heycock was born in 1916  in London, where she grew up and was educated locally at Challoner School, Queen's Gate School, and Claremont School at Esher. Ceril's brother, Way, first met Prince Bira Birabongse of Siam at the age of 13, when they were both at Eton, but it wasn't until Ceril was 17 and attending art school, that she first met Bira, in a life drawing class, and introduced herself as Way's sister. Romance quickly blossomed, and the Prince proposed after a very short time! However, Ceril's parents were quite strict, and she was not allowed to marry until she was 21, in 1938. During her courtship, and marriage, Ceril was very involved in Bira's racing career as a Formula 1 and Grand Prix driver, and enjoyed the glamourous lifestyle of a member of the Siamese royal family. They were married until 1949. Ceril spent the rest of her life living at Lake Garda, Italy, where she passed away in 2010.