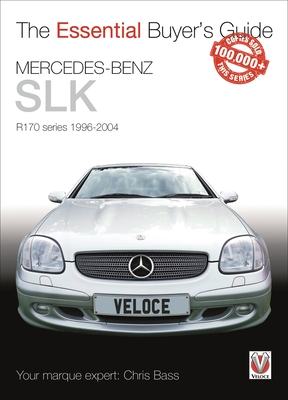 Mercedes-Benz SLK (Paperback)
R170 series 1996-2004 (Essential Buyer's Guide)
Veloce Publishing, 9781845848088, 64pp.
Publication Date: February 15, 2016
* Individual store prices may vary.
Description
The first generation 'Sportlich, Leight und Kurz' - or SLK - was Mercedes-Benz' take on the compact roadster format. Hugely successful from launch, and selling well over 300,000 models, it rapidly became the main competitor to the models of other major German marques. Offering a wealth of options, including a unique 'Vario-roof' folding hard-top, supercharged four-cylinder engines, a 3.2-litre V6 version, and a high-performance AMG version, the SLK is one of Mercedes-Benz' best known, and most sought-after, models.
About the Author
Chris Bass worked in advertising for 30 years, with a large proportion of that on or for Mercedes-Benz, covering everything from new model launches to after-sales. During this time, in 1997, he became Editor of the Mercedes-Benz Club Gazette, a role he still carries today. This award-winning journal has a strong history of technical content, and Chris has been able to draw on its many articles on SLK ownership, maintenance, and repair, in writing this book. He has driven just about every Mercedes-Benz model built since the 1980s, and maintains two of his own, with his W210 190E having covered in excess of 217,000 miles. His mechanical experience extends to restoring an Allard and a Triumph TR4A, as well as maintaining a Triumph Herald convertible and a 1930 Crossley Silver.
or
Not Currently Available for Direct Purchase