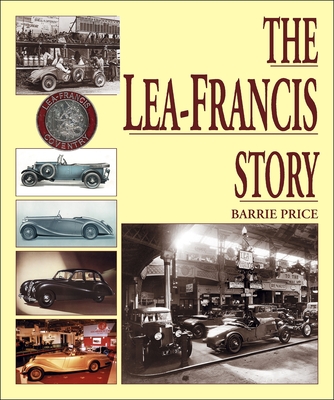 The Lea-Francis Story (Classic Reprint) (Paperback)
Veloce Publishing, 9781845849573, 176pp.
Publication Date: July 15, 2016
* Individual store prices may vary.
Description
Founded in 1895 under the aegis of R.H. Lea, the company originally built cycles and motorcycles, but, by the 1920s, was established as a manufacturer of high quality sporting cars. From the 1930s to the 1960s, Lea-Francis specialised in medium-sized cars built with care and the best quality components. Successful in motorsports, "Leaf" was an innovative company, but a lack of regard for good business principles led to fluctuating fortunes throughout the company's long life. In The Lea-Francis Story, Barrie Price tells the complete story of the firm.
About the Author
Barrie Price has spent a lifetime in the motor industry. he is proprietor of Lea-Francis Cars Ltd and President of the Lea-Francis Owners Club; co-founder and former Chairman of the Rolls-Royce and Bentley Specialist's Association; former Chairman of the Bugatti Owners Club, and the co-founder and former Chairman of the Bugatti Trust. Barrie has owned or driven practically every type of Bugatti, and has lived in Warwickshire all of his life. Barrie's written work includes books on Bugatti, the history of Lea-Francis, and Rolls-Royce.
or
Not Currently Available for Direct Purchase