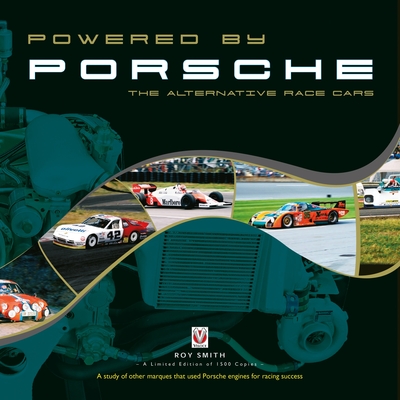 Powered by Porsche - The Alternative Race Cars (Hardcover)
Veloce Publishing, 9781845849900, 464pp.
Publication Date: October 15, 2017
* Individual store prices may vary.
Description
Strap in for German engineered horsepower in this specialized history of Porsche engines. You'll get a full account of race cars powered by Porsche engines, but developed by other companies, in this detailed and extravagantly photographed book.

This is the first title to detail the entire history of Porsche engines down to exact specs, non-Porsche chassis, and race details; plus, personal stories from team drivers. This massive volume covers nearly 50 years, and is loaded with over 700 photos, many of which have never been published before.

The rest is history that you'll be able to see for yourself!
 
About the Author
Roy Smith retired from business in 2003, and with a lifetime passion for motor sport entered the world of motoring writing. He was not new to this field, having written in the 1960s for several club magazines. A 40-year business career developed an attention to detail that is crucial to writing works such as this. He is an award winning member of the Guild of Motoring Writers. Roy has also had work shortlisted for the Historic Motor Sport Publication of the Year. He regularly writes specialist articles for websites and magazines in the UK and internationally.