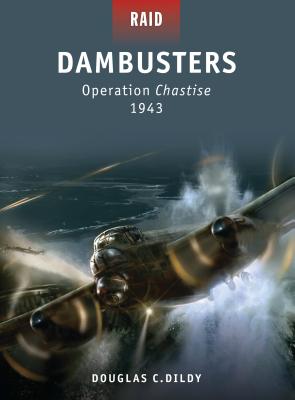 Dambusters: Operation Chastise 1943 (Paperback)
Operation Chastise 1943
Osprey Publishing (UK), 9781846039348, 80pp.
Publication Date: November 23, 2010
Description
In May 1943, a specially established RAF squadron made its permanent imprint on military aviation history by flying a high-risk, low-level, nighttime attack against German hydro-electric dams vital to the Nazi armaments industry in the Ruhr Valley. A comparatively tiny part of Air Chief Marshal Sir Arthur Harris' four-month-long "Battle of the Ruhr," this one raid had an impact totally out of proportion to the small number of aircraft involved. It highlights the synergy of science and technology, weapons development and production, mission planning and practice, and the unflinching courage in the execution of a highly dangerous bombing raid. Furthermore, it established a legend that still resonates today.
About the Author
Doug Dildy is a retired US Air Force (USAF) colonel who spent nine of his 26-year career in Western Europe and retired with approximately 3,200 hours of fast jet time, almost half of that as an F-15 Eagle pilot. As commander of the 32d Fighter Squadron, Soesterberg AB, NL, he enforced the No-Fly-Zone over Iraq acquiring over 100 hours of combat time in the F-15, making him an expert on F-15 employment, especially in operations over Iraq. Dildy is a USAF Academy graduate with a degree in history and attended the US Armed Forces Staff College and USAF Air War College. Additionally he has a Masters Degree in Political Science. As part of his formal military education, he authored several campaign studies. He has also authored several articles for notable US aviation history magazines, including pieces on the Dutch, Danish and Norwegian air arms' defense against the German invasions of 1940. He is a regular contributor to the amateur modeling magazine Small Air Forces Observer.
Advertisement