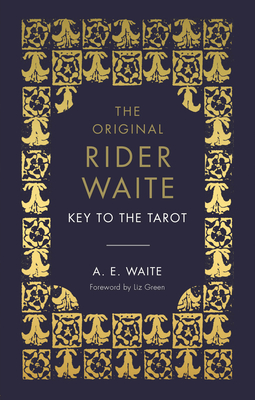 The Key to the Tarot
The Official Companion to the World Famous Original Rider Waite Tarot Deck
Hardcover

* Individual store prices may vary.
Description
First published in 1910, The Key to the Tarot is the essential guide to unlocking the secrets of tarot from the legendary creator of the Rider Waite Tarot Deck and renowned scholar of occultism, A. E. Waite. This practical book explains the history and symbolism of the tarot deck as well as providing a step-by-step guide to using the cards for divination practices. From mapping out your next career move to discovering your true passion in life, this is your key to harnessing the power of the tarot.
Rider, 9781846046520, 176pp.
Publication Date: November 1, 2020
About the Author
A. E. Waite was the designer and co-creator of the now famous Rider Waite Tarot deck. An American-born British poet and scholarly mystic, his strong interest in all esoteric matters—divination, magic, Kabbalism, alchemy and Freemasony—led to him penning a number of books. These include TheKey to the Tarot, The Book of Ceremonial Magic and A New Encyclopedia of Freemasonry.