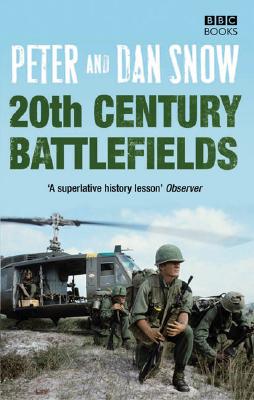 20th Century Battlefields (Paperback)
BBC Books, 9781846072864, 368pp.
Publication Date: June 1, 2008
* Individual store prices may vary.
or
Not Currently Available for Direct Purchase
Description
This is the story of the most intense and bitterly fought battles of the twentieth century, and their lasting impact on the world.
From Amiens in the First World War to the First Gulf War in 1990-1, each of the battles featured in this book marked a turning point in military history. This high-octane, gripping narrative, punctuated by powerful eyewitness testimony brings to life the experience of these monumental wars. Political journalist Peter Snow and military historian Dan Snow reveal how these battles were shaped not just by distinct military commanders but by the men fighting on the front line, whether the apocalyptic terrain of the Western Front or the hidden guerrilla tunnels of Vietnam.
What were the key factors that swayed the course of victory? Was it sheer grit and determination, military intelligence or strategic initiative? To answer these questions the authors take us into the heat of the action when the battles were poised on a knife edge and split-second decisions determined their outcome.
Looking back at the most violent century in history, The World's Greatest Twentieth Century Battlefields examines the challenges facing armed forces in the future. Richly illustrated with archive photographs and over 40 detailed maps, this compelling and often shocking account recreates the landscape of warfare.
About the Author
Peter Snow is a journalist, author, and broadcaster who has covered military matters on and off the battlefield for more than 40 years. Dan Snow is a military historian.They are coauthors of"Battlefield Britain.""
Praise For 20th Century Battlefields…
"A gripping account . . . told with insight, a keen sense of drama and the benefit of a good deal of fresh interview material." — Avi Shlaim, Professor of International Relations, Oxford University.
Advertisement