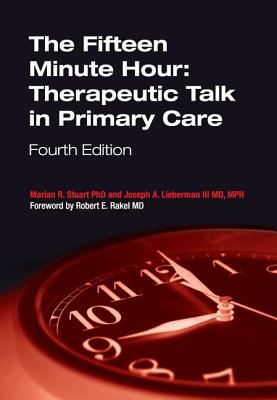 The Fifteen Minute Hour (Paperback)
Therapeutic Talk in Primary Care
Radcliffe Medical PR, 9781846192883, 196pp.
Publication Date: October 1, 2008
* Individual store prices may vary.
Description
By incorporating therapeutic talk into daily practice, family doctors can solve and often prevent many psychological and behavioural problems. The approaches described in this text are designed not only to enhance the therapeutic relationship, but also to make practice more productive and pleasurable. In particular, they can be applied in the context of a standard length consultation, rather than lengthy therapy sessions. Developed over two decades and four editions, the overwhelming consensus is that the strategies described in this book work: patients respond, practitioners save time, and provider-patient relationships become richer. The techniques will certainly increase readers' abilities to recognize and treat common emotional problems. The approach is pragmatic, flexible and easily learned, and it works 'The fact that this book has progressed to a fourth edition confirms the usefulness of these techniques to those of us in primary care. Although the basic concepts presented are similar to earlier editions, much new material has been added to make these principles and techniques more useful to the primary care health professional. This book is a valuable resource for primary care physicians and all health professionals involved in providing primary care to patients. It contains many simple and practical techniques that are useful in practice' - Robert E Rakel MD in the Foreword.
or
Not Currently Available for Direct Purchase