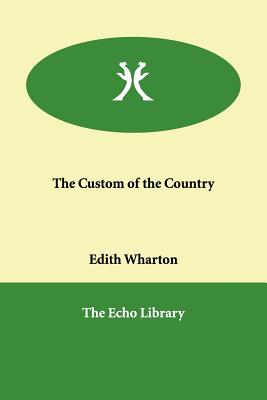 The Custom of the Country (Paperback)
Echo Library, 9781846376313, 280pp.
Publication Date: January 20, 2006
Other Editions of This Title:
Digital Audiobook (9/28/2009)
Digital Audiobook (3/15/2012)
Digital Audiobook (3/15/2011)
Paperback (8/1/1997)
Paperback (1/1/2009)
Paperback (11/7/2015)
Paperback (6/13/2019)
Paperback (1/7/2019)
Paperback (7/6/2016)
Paperback (9/21/2014)
Paperback (5/6/2019)
Paperback (9/25/2018)
Paperback (4/18/2014)
Paperback (5/13/2015)
* Individual store prices may vary.
Description
In the quiet place with the green water-fall Ralph's vision might have kept faith with him; but how could he hope to surprise it in the midsummer crowds of St. Moritz? Undine, at any rate, had found there what she wanted; and when he was at her side, and her radiant smile included him, every other question was in abeyance. But there were hours of solitary striding over bare grassy slopes, face to face with the ironic interrogation of sky and mountains, when his anxieties came back, more persistent and importunate. Sometimes they took the form of merely material difficulties.