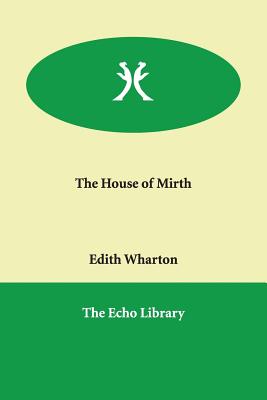 The House of Mirth (Paperback)
Echo Library, 9781846376436, 236pp.
Publication Date: January 20, 2006
Other Editions of This Title:
Paperback (2/1/2019)
Paperback (1/5/2016)
Paperback (9/23/2007)
Paperback (7/30/2008)
Paperback (4/1/2019)
Paperback (11/10/2019)
Paperback (9/5/2018)
Paperback (10/14/1905)
Paperback (6/28/2016)
Paperback (1/5/2014)
Paperback (7/30/2008)
Paperback (5/22/2018)
Paperback (8/28/2014)
Paperback (4/6/2014)
* Individual store prices may vary.
Description
In charting the course of Lily's life and downfall, Edith Wharton also provides a wider picture of a society in transition, a world in which old certainties, manners, and morals no longer hold true, and where the individual has become an expendable commodity. Contextual materials include Wharton's correspondence about the novel, period articles on social mores, etiquette, and dress, and contemporary writings by Henry James, Thorstein Veblen, and Charlotte Perkins Gilman.