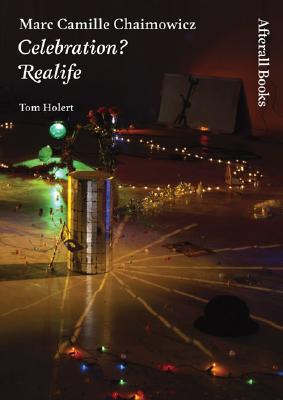 Marc Camille Chaimowicz (Hardcover)
Celebration? Realife (One Work)
Afterall Books, 9781846380303, 102pp.
Publication Date: March 23, 2007
Other Editions of This Title:
Paperback (3/23/2007)
* Individual store prices may vary.
Description
A richly illustrated study of Marc Chaimowicz's groundbreaking 1972 post-Pop installation-performance piece Celebration? Realife.
Marc Camille Chaimowicz (born in 1947) was one of the first artists to merge the realms of performance and installation art. Chaimowicz distinguished himself in an era of stark minimalism by his unabashed pursuit of the beautiful, establishing himself in the 1970s with art that was playful and subtly seductive. Chaimowicz's post-Pop scatter environments owed as much to glam rock as to art practice and were informed by modern French literature (Gide, Cocteau, Proust, and G net) as well as by art theory. His important 1972 installation Celebration? Realife featured masks, mirrors, various small objects (including a pair of orange knickers and a white bra), a glitter ball, music by the Rolling Stones, David Bowie, and others--and the artist, serving tea and engaging visitors in conversation in an adjacent room. It raised questions about public/private dichotomies, art/design boundaries, and identifications based on gender, and recast the artist as a kind of art director and stage designer. This work's recent reinstallation (as Celebration? Realife Revisited 1972/2000) and the critical acclaim it inspired confirms Chaimowicz's importance and points to his relationships with artists as different and as difficult as Cerith Wyn Evans, Jutta Koether, Kai Althoff, and others. This richly illustrated study of Celebration? Realife, with many color images, uses Chaimowicz's installation to reconstruct that cultural moment in the 1970s when the role of the artist and the relationships of art, design, popular culture, and performance changed.
Performance artist Marc Camille Chaimowicz, born in Paris in 1947, teaches in the M.F.A. course at the University of Reading and is visiting consultant at L'Ecole Nationale des Beaux-Arts, Dijon. He is the author of Caf du R ve.
About the Author
Tom Holert is an art historian, independent scholar, and critic who has published widely in magazines including Artforum and Bookforum.
or
Not Currently Available for Direct Purchase