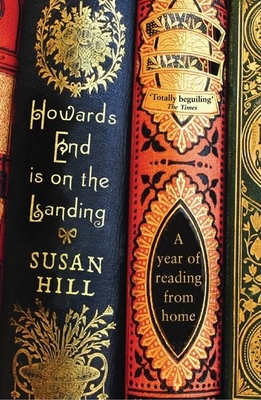 Howards End Is on the Landing
A Year of Reading from Home
Paperback

* Individual store prices may vary.
Description
Early one autumn afternoon in pursuit of an elusive book on her shelves, Susan Hill encountered dozens of others that she had never read, or forgotten she owned, or wanted to read for a second time. The discovery inspired her to embark on a year-long voyage through her books, forsaking new purchases in order to get to know her own collection again. A book which is left on a shelf for a decade is a dead thing, but it is also a chrysalis, packed with the potential to burst into new life. Wandering through her house that day, Hill's eyes were opened to how much of that life was stored in her home, neglected for years. Howard's End is on the Landing charts the journey of one of the nation's most accomplished authors as she revisits the conversations, libraries and bookshelves of the past that have informed a lifetime of reading and writing.

Praise For Howards End Is on the Landing: A Year of Reading from Home…
"So skilled is Ms. Hill at bringing her books, and their authors, vividly before us that by the end of her year of reading we come to feel that her book-brimmed house is itself a lively presence, not so much haunted as animated by these familiar spirits"Wall Street Journal

"Delightful bibliophile's memoirJust try to read this book without nosing around your own shelves"Booklist

"Hill provides us with a reading list the equal of any degree course."The Times (London)
Ips - Profile Books, 9781846682667, 240pp.
Publication Date: October 12, 2010
About the Author
Susan Hill is the winner of numerous prestigious literary awards. She is the author of a highly successful crime series (Overlook Press) as well as the famous The Woman in Black, the stage production of which has been running internatoinally for years.