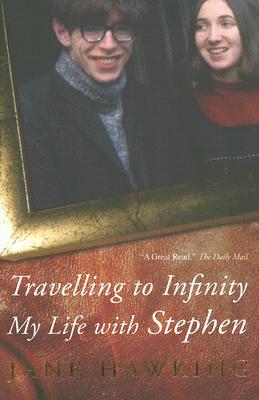 Traveling to Infinity (Hardcover)
My Life with Stephen
Alma Books, 9781846880346, 403pp.
Publication Date: July 1, 2007
Other Editions of This Title:
Paperback (12/18/2014)
Paperback (1/4/2015)
Paperback (9/1/2008)
Paperback (9/2/2010)
* Individual store prices may vary.
Description
Complete with exclusive photographs of the couple, this moving and engaging memoir written by Stephen Hawking's first wifecovers the turbulent years of her marriage with the astrophysics genius, her traumatic divorce, and their recent reconciliationProfessor Stephen Hawking is one of the most famous and remarkable scientists of our age and author of the scientific bestseller "A Brief History of Time, "which sold more than25 million. In this compelling memoir, his first wife, Jane Hawking, relates the inside story of their extraordinary marriage. As Stephen's academic renown soared, his body was collapsing under the assaults of motor neurone disease. Jane's candid account of trying to balance his 24-hour care with the needs of their growing family reveals the inner-strength of the author, whilethe self-evident character and achievements of her husband make for an incredible tale presented with unflinching honesty.Jane's candor is no less evident when the marriage finally ends in a high-profile meltdown, with Stephen leaving Jane for one of his nurses andJane marrying an old family friend. In this exceptionally open, moving, and often funny memoir, Jane Hawking confronts not only the acutely complicated and painful dilemmas of her first marriage, but also the relationship'sfaultlines exposed by the pervasive effects of fame and wealth. The result is a book about optimism, love, and change that will resonate with readers everywhere.
About the Author
Jane Hawking, who was Stephen Hawking's wife for over 25 years, is a writer, lecturer, and the author of"At Home in France.""
or
Not Currently Available for Direct Purchase