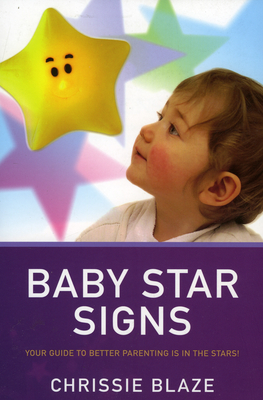 Baby Star Signs (Paperback)
Your Guide to Better Parenting Is in the Stars!
Dodona Books, 9781846941245, 307pp.
Publication Date: September 10, 2008
* Individual store prices may vary.
Description
Even if you don't know a Sun sign from a stop sign, this guide to parenting by the stars will show you how to better understand and nurture your baby from newborn to toddler. Using the basic tools in Baby Star Signs, you'll discover how your baby's sign accounts for his or her behavior. Instead of worrying about your baby's quirks - and your parenting skills - you'll respond better to their needs, know their strengths and weaknesses, and help them grow into the unique, loving child they are. Chrissie Blaze is a professional astrologer, astrology columnist, published author, international speaker, and regular media guest.
About the Author
Chrissie Blaze is a spiritual teacher, professional astrologer, and columnist. She is an international speaker, regular media guest and radio show host of Aetherius Radio Live with Body Mind Spirit Radio. Blaze was a direct disciple of Spiritual Master, Dr George King, for over 20 years. She has two popular websites at www.chrissieblaze.com and www.astrologycity.com. She is English and now lives in Madison Heights, Michigan with her husband, and co-teacher, Gary Blaze.
or
Not Currently Available for Direct Purchase