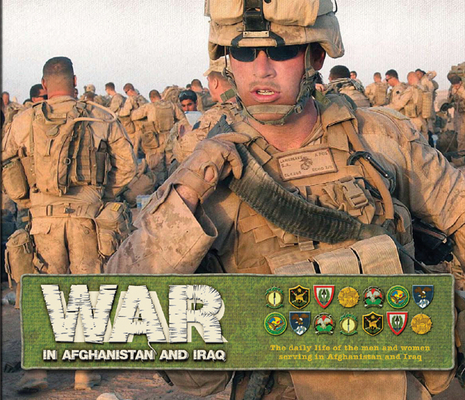 War in Afghanistan and Iraq (Hardcover)
The Daily Life of the Men and Women Serving in Afghanistan and Iraq
Carlton Books, 9781847328953, 47pp.
Publication Date: October 4, 2011
* Individual store prices may vary.
Description
The war news from Afghanistan and Iraq both fascinates and frightens children. Here, in terms they can grasp, is a clear description of the day-to-day experiences of those who are directly involved, from the big issues to the small, everyday details. Who are our enemies? Who are our friends? What kinds of weapons do our soldiers use? What do they do when they're not fighting? Featured are first-person accounts from soldiers in the field, their families back home in the USA, and ordinary Afghans and Iraqis caught in the crossfire.
-Straightforward questions and answers help to provide a concise and clear background to each conflict. Also, a visual time-line shows how events led up to the start of fighting, alongside details, which show the impact of the war on the people of each country.
-Looks at the everyday details of war, including the different jobs of the military, the machines they use, their plans for rebuilding cities and services, including schools and hospitals, and the daily lives of local inhabitants.
About the Author
Janet and Gerry Souter have written a series of children's information books on US presidents as well as a long list of adult books, including on battle tanks, military rifles, the Vietnam War, and the founding of the United States.
or
Not Currently Available for Direct Purchase