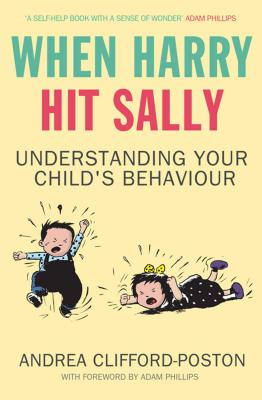 When Harry Hit Sally (Paperback)
Understanding Your Child's Behaviour
Simon & Schuster (UK), 9781847370402, 270pp.
Publication Date: October 1, 2008
* Individual store prices may vary.
Description
Children have limited ways of telling adults and parents when they have a problem. If they don't have the language skills to articulate their feelings, they can often use behaviour that is challenging, inappropriate or downright annoying in order to express themselves. Andrea Clifford-Poston makes real sense of how children use behaviour as a language, and shows parents ways in which they can interpret that language and gain a deeper understanding of their children - from birth to age 12. She tackles ordinary childhood patterns such as persistent lying, toilet troubles, sleeping and eating difficulties, sibling rivalry, aggressive behaviour and seemingly irrational phobias with a calm, analytical approach that takes the anxiety and panic out of parenting. Her message is that no child needs a 'perfect parent'. What they do need is a parent who wants to understand what their behaviour is trying to say.
About the Author
Andrea Clifford-Poston M.Ed., Diploma in Child Development, is an Educational Therapist and Child and Family Therapist (UKCP registered) with over 30 years' experience of working with families in schools, hospitals and private practice. The author lives in Kingsley, Hampshire.
or
Not Currently Available for Direct Purchase