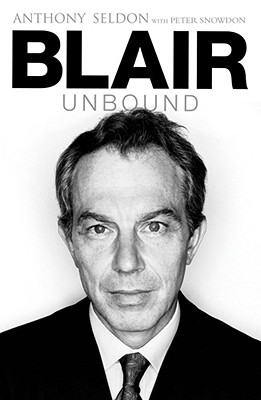 Blair Unbound (Hardcover)
Simon & Schuster UK, 9781847370785, 688pp.
Publication Date: January 29, 2008
Other Editions of This Title:
Paperback (4/7/2009)
* Individual store prices may vary.
Description
The first volume of Anthony Seldon's riveting and definitive life of Tony Blair was published to great acclaim in 2004. Now, as the Labour Party and the country get used to the idea of a new leader and a new Prime Minister,Seldon delivers the most complete, authoritative and compelling account yet ofthe Blair premiership. Picking up the story in dramatic fashion on 11 September 2001, Seldon recaps very briefly Blair's trajectory to what may now be regarded as the high-point of his leadership, and then brings us right up to date as Blair hands over the reins to hisarch-rival, Gordon Brown. Based on hundreds of original interviews with key insiders, many of whose views have hitherto been kept private, BLAIR UNBOUND serves both as a fascinating 'volume two' of this masterclass in political biography and a highly revealing and compelling book in its own right.
About the Author
Anthony Seldon is the author of several books on the Tony Blair administration, including "10 Downing Street," "Blair," "Blair's Britain," and "The Blair Effect."
or
Not Currently Available for Direct Purchase