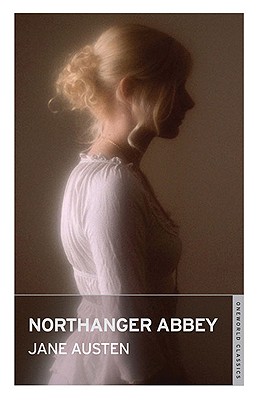 Northanger Abbey (Paperback)
Oneworld Classics, 9781847491350, 223pp.
Publication Date: July 9, 2010
Other Editions of This Title:
Paperback (3/30/2013)
Paperback (7/30/2008)
Paperback (7/30/2008)
Paperback (8/31/2013)
Paperback (8/10/2018)
Paperback (7/23/2018)
Paperback (3/10/2010)
Paperback (5/20/2018)
Paperback (1/12/2005)
Paperback (9/20/2011)
Paperback (7/31/2014)
Paperback (2/4/2009)
Paperback (10/18/2007)
Paperback (7/30/2008)
Paperback (5/12/2014)
Paperback (2/14/2019)
* Individual store prices may vary.
Description
Published posthumously, this early work is a satire on the Gothic mode typified by the novels of Ann Radcliffe, as well as a witty comedy of manners in the style of Jane Austen's later novels and, ultimately, an enchanting love storyWhile enjoying a six weeks stay in fashionable Bath, the young and callow Catherine Morland is introduced to the delights of high society. Thanks to a new literary diet of the sensational and the macabre, Catherine travels to Northanger Abbey fully expecting to become embroiled in a Gothic adventure of intrigue and suspense and, once there, soon begins to form the most gruesome and improbable theories about the exploits of its occupants.This edition includes pictures and an extensive section about the author's life and works.
About the Author
Jane Austen's (17751817) smart and sharply satirical novels have an influence that shows no sign of waning, with continual adaptations and echoes in contemporary culture, and an ever enthusiastic audience"
or
Not Currently Available for Direct Purchase