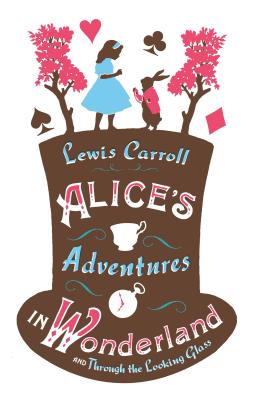 Alice's Adventures in Wonderland and Through the Looking Glass
Paperback

* Individual store prices may vary.
Other Editions of This Title:
Paperback (11/5/2014)
Description
Originally conceived by its author as an entertaining story for Alice Liddell, the daughter of an Oxford dean, Alice's Adventures in Wonderland, the fantastic tale of the young Alice's encounters with the White Rabbit, the Cheshire Cat, the Mad Hatter and the Queen of Hearts, has captured the imaginations of young and old throughout the world since it was first published in 1865. In addition to the vivid and unforgettable characters, it is the book's experimental style, linguistic inventiveness and myriad of jokes and puzzles that account for the timeless fascination it inspires.
This volume includes John Tenniel's iconic engravings, the sequel Through the Looking Glass and a facsimile of Alice's Adventure's Under Ground, the early manuscript version of the novel illustrated by Lewis Carroll himself.
Alma Classics, 9781847494078, 384pp.
Publication Date: June 7, 2016
About the Author
Charles Lutwidge Dodgson (1832-98), or Lewis Carroll as he was better known, was a lecturer in Mathematics at Oxford University when he wrote Alice in Wonderland (1865), and later Through the Looking-Glass and What Alice Found There (1871) for Alice Liddell. Mervyn Peake (1911-68) was an artist and writer. In addition to Treasure Island and The Rime of the Ancient Mariner, he also illustrated Household Tales by the Brothers Grimm and The Hunting of the Snark. His novels include the Gormenghast trilogy - Titus Groan, Gormenghast and Titus Alone - and Mr Pye.