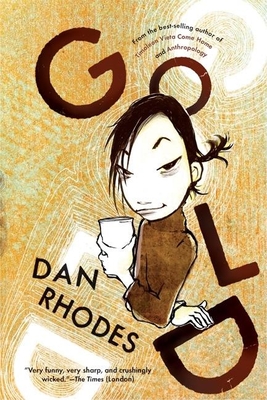 Gold (Paperback)
Canongate Us, 9781847670168, 198pp.
Publication Date: February 1, 2008
Description
Like a Welsh Amélie set in a pub, Gold is a tender, understated tale of love, loss, and growing up. It is also vintage Dan Rhodes, one of the most critically beloved novelists working today. Miyuki Woodward, lover of beer and microwaveable food, has been taking a two-week vacationaway from her companionto the same seaside town in Wales for the last eight years. She is made to feel at home at the salty seaside pub, where Short Mr. Hughes, Tall Mr. Hughes, and Mr. Puw are happy to add her to their trivia-contest team. This year, following an impulsive artistic act involving gold spray paint, Miyuki will take part in the most turbulent events the village has seen since Tall Mr. Hughes returned from the pub toilet without remembering to button up. Gold is a bittersweet, idiosyncratic, funny affirmation of life and a touchingly satisfying story rich in pathos, insight, and asides from the best-selling author of Timoleon Vieta Come Home and Anthropology.
Advertisement