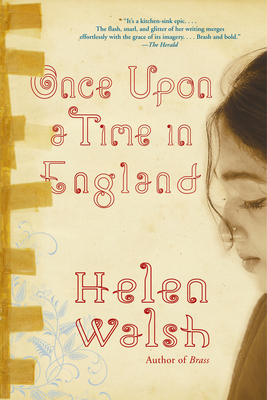 Once Upon a Time in England (Paperback)
Canongate Us, 9781847671790, 359pp.
Publication Date: September 1, 2008
Description
On the coldest night of 1975, Robbie Fitzgerald is late, sprinting through the snowy streets of a working-class British town. With a Van Morrison meets Robert Johnson singing voice, the young crooner is on the verge of his big breakthe legendary producer Dickie Vaughn is going to be in the house for his show. Both his own dreams and those of his young family are on the line, while on the other side of town, in a rough neighborhood, his son and young wife, Susheela, wait for him, which is all too often the case. And when Susheela falls victim to an outrageous bias crime, the balance of the lives of all four FitzgeraldsSusheela, Robbie, their son, Vincent, and unborn daughter, Ellie, will reverberate with this snowy night's incident.

Over thirteen years of struggle, aspiration, achievement, misunderstandings, near misses, and compromised or lost dreams, Helen Walsh plunges us into the lives and loves, indeed the fabric, of the Fitzgeralds. An absorbing story of the awkwardness of youth and the necessary acceptance and maturity that comes with age, Walsh has created a wondrous family saga that will remain with you long after the final page.
Advertisement