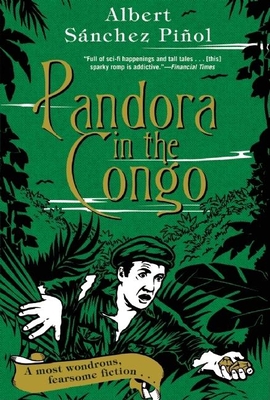 Pandora in the Congo
Paperback

* Individual store prices may vary.
Description
It is 1914 when Marcus Garvey, a bedraggled British manservant, emerges from the depths of the Belgian Congo. He is the sole survivor of an ill-fated mining expedition in which both his masters, William and Richard Craver, died and from which their African porters fled. Garvey returns to London carrying two diamonds of extraordinary size, spinning a story too unspeakably terrifying to be believed. He is promptly arrested. Tommy Thompson, a London ghostwriter for a ghostwriter for a ghostwriter (don't ask ), is approached by his attorney to document Garvey's unholy African odyssey. From his prison cell awaiting the murder trial, Garvey recounts the mind-boggling horror that the Craver mining expedition encountered in the dark recesses of the Congo. Exactly how did the Craver brothers die? What unearthly forces would drive men to commit such acts of immeasurable brutality? Could love have possibly bloomed in the heart of such darkness? Only Tommy can untangle the mysteries of the Garvey case. A brilliant literary pastiche and tongue-in-cheek pulp African adventure, Pandora in the Congo is, at its heart, a fabulist literary exploration of imagination, reminding us that there is rarely one version to any story, and always more than meets the eye.
Canongate Us, 9781847671875, 448pp.
Publication Date: March 1, 2009
or
Not Currently Available for Direct Purchase