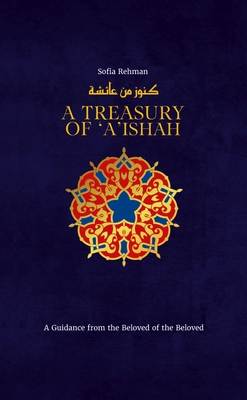 A Treasury of 'A'ishah
A Guidance from the Beloved of the Beloved (Treasury in Islamic Thought and Civilization #7)
Hardcover

* Individual store prices may vary.
Kube Publishing Ltd, 9781847742018, 192pp.
Publication Date: April 25, 2023
About the Author
Dr Sofia Rehman is an independent scholar of Islam trained both traditionally in Syria, Tukey and Wales, and through academia whose PhD focused on the statements of Aisha Bint Abi Bakr as recorded in the work of the 14th century scholar, Imam al-Zarkashi. Her book based on this thesis is entitled, Gendering the Hadith Tradition: Recentering the Authority of Aisha, Mother of the Believers (Oxford University Press). She is a committed advocate of bridging the gap between academic scholarship on Islam and the wider Muslim community, setting up critical reading groups and workshops with global reach to facilitate learning, curiosity and spiritual empowerment. She has also contributed to a number of anthologies including Cut From the Same Cloth? Muslim Women on Life in Britain edited by Sabeena Akhtar (Unbound), Mapping Faith: Theologies of Migration edited by Lia Shimada (Jessica Kingsley), and Violent Phenomena: 21 Essays on Translation edited by Kavita Bhanot and Jeremy Tiang (Tilted Axis).