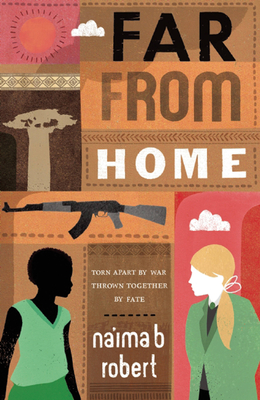 Far From Home (Paperback)
Frances Lincoln Children's Books, 9781847800060, 352pp.
Publication Date: May 22, 2012
* Individual store prices may vary.
Description
Will I ever see my home again? I do not know. Will I ever see my father again? I do not know. Will life ever be the same again? I do not know. Katie and Tariro are worlds apart but their lives are linked by a terrible secret, gradually revealed in this compelling and dramatic story of two girls grappling with the complexities of adolescence, family and a painful colonial legacy. 14-year-old Tariro loves her ancestral home, the baobab tree she was born beneath, her loving family - and brave, handsome Nhamo. She couldn't be happier. But then the white settlers arrive, and everything changes - suddenly, violently, and tragically. Thirty-five years later, 14-year-old Katie loves her doting father, her exclusive boarding school, and her farm with its baobab tree in rural Zimbabwe. Life is great. Until disaster strikes, and the family are forced to leave everything and escape to cold, rainy London. Atmospheric, gripping and epic in scope, Far from Home brings the turbulent history of Zimbabwe to vivid, tangible life.
Visit the special Far From Home website at www.far-from-home.com
About the Author
NA'IMA B ROBERT is descended from Scottish Highlanders on her father's side and the Zulu people on her mother's side. She was born in Leeds, grew up in Zimbabwe and went to university in London. At high school, her loves included performing arts, public speaking and writing stories that shocked her teachers! She has written several multicultural books for children and is the author of 'From Somalia, with love', a novel for young adults. 'Boy vs Girl' is her second books for teens. She divides her time between London and Cairo and dreams of living on a farm with her own horses. Until then, she is happy to be a mum to her four children and keep reading and writing books that take her to a different world each time.
To find out more about Na'ima B Robert click
Praise For Far From Home…
This moving tale describes the violent history of Zimbabwe as seen through the eyes of two very different young girls.