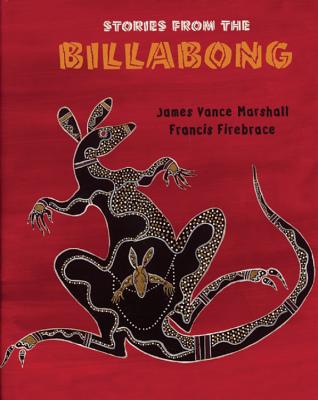 Stories from the Billabong
Paperback

* Individual store prices may vary.
Other Editions of This Title:
Hardcover (4/28/2009)
Description
From the author of Walkabout come ten of Australia's ancient aboriginal legends, authentically and elegantly retold. Here you can discover how Great Mother Snake created and peopled the world with plants and creatures, what makes Frogs croak, why Kangaroo has a pouch, and just what it is that makes Platypus so special. The illustrations are by the aboriginal artist and storyteller Francis Firebrace, whose distinctive, colourful work is known throughout Australia and beyond.
Praise For Stories from the Billabong…
A book that will be enjoyed for its educational value and for the delightful re-telling of its age-old tales.—-
Frances Lincoln Children's Books, 9781847801241, 64pp.
Publication Date: August 24, 2010
About the Author
Francis Firebrace is a 'Wirrigan man', a name given to a wise Aboriginal elder whose songs, including traditional didgeridoo, retell the old stories and speak of freeing the spirit. He is one of Australia's foremost Aboriginal storytellers who has been 'yarning' since he can't remember when and performing at schools, festivals and theatres. He is also a highly respected artist whose works have been displayed throughout the world. He paints in the four colours his people (the Yorta Yorta) have used since the beginning of time: black from fire coals, white from pipe clay, red and yellow from ground ochre, and he mixes these with acrylic to achieve his own distinctive, contemporary effect. Francis lives in Weybridge, Surrey.
James Vance Marshall is also published under the names Ian Cameron and Donald Payne. His most famous book, Walkabout, was first published as The Children, and was later made into a movie by the director Nicholas Roeg. His other books include A River Ran Out of Eden, The Lost Ones (dramatised by Disney as The Island at the Top of the World) and White-Out. He lives in Dorking, Surrey