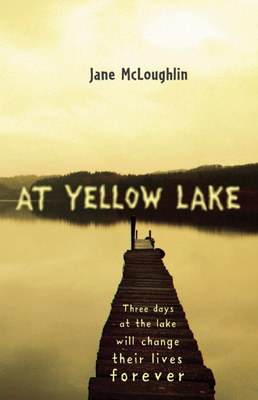 At Yellow Lake (Paperback)
Frances Lincoln Children's Bks, 9781847802873, 368pp.
Publication Date: April 2, 2012
* Individual store prices may vary.
or
Not Currently Available for Direct Purchase
Description
Etta, Peter and Jonah all find themselves at a cabin by the shore of Yellow Lake, and flung together in the terrifying series of events that follows. Jonah has come to Yellow Lake to try to get in touch with his Ojibwe roots. Peter is there to bury a lock of his mother's hair - her final request. Etta is on the run from her mother's creepy boyfriend, Kyle, and his dodgy friends. But as the three take shelter in the cabin, finding surprising solace in each other's company, they soon realise that they have inadvertently stumbled onto the scene of a horrifying crime, and Kyle and his cronies have no intention of letting them escape. A sparkling debut from new children's author, Jane McLoughlin, At Yellow Lake will keep readers gripped until the final page.
About the Author
Jane McLoughlin is an American from Minnesota who has lived in the U.K. for twenty years. She's written screenplays, radio dramas, and has had several adult short stories published. McLoughlin lives in Brighton with her husband and teenage children, and teaches English in a secondary school. At Yellow Lake is her debut novel.
Praise For At Yellow Lake…
"The way the old lady looked at Mom and me, it was like we were buying Buckingham Palace from her, not a 1992-model Regency Northland mobile home . . . Her red-smeared lips kept tightening up and her eyes twitched like she was scared of something."
from the book
Advertisement