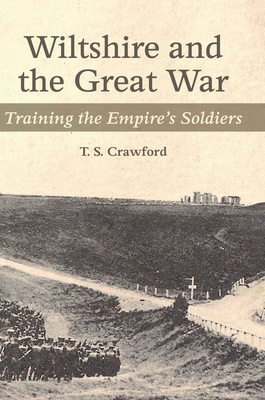 Wiltshire and the Great War
Training the Empire's Soldiers
Paperback

* Individual store prices may vary.
Description
Soon after the start of the Great War, work hastily began on a series of hutted camps in Wiltshire for more than 100,000 men, and during the course of the war it became home to troops from Canada, Australia and New Zealand as well as Britain. With soldiers forming a third of the population the effect on the businesses, farms, and indeed the morals of the county was dramatic. Even after the Armistice peace did not return, with mutinies and rioting in the camps because of frustration at delays in demobilization. Wiltshire and the Great War describes this turbulent, fascinating period in depth.  It describes pre-war training, showing how inappropriate it was to future warfare, outlines the pioneering of military aviation in the county and describes the role of railways in moving tens of thousands of troops. There are accounts of shirkers, spies, escaped prisoners of war, prostitutes, the 'landship' that clanked across the county and the wireless station that pinpointed the position of Zeppelins. Also described are advances in military technology, the camp-building scandals that led to an inquiry by a Royal Commission, press censorship, and the blighting of the Stonehenge landscape.
The Crowood Press UK, 9781847973559, 208pp.
Publication Date: October 1, 2012
About the Author
T.S. Crawford was born in Devon and educated at Marlborough College in Wiltshire at a time when there was much public interest in the army's retention of the Salisbury Plain village of Imber, which had been evacuated in 1943 for training purposes. This awakened his interest in the military use of Wiltshire. Subsequently he joined the Civil Service, first as an editor and then as a press officer. After retiring he researched in great detail army training in Wiltshire between 1897 and 1920, resulting in the publication of the first edition of Wiltshire and the Great War in 1999. He has spent most of his life in and around Wiltshire and now devotes his time to voluntary environmental work.
or
Not Currently Available for Direct Purchase