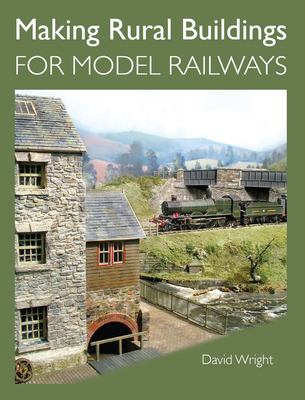 Making Rural Buildings for Model Railways (Paperback)
The Crowood Press UK, 9781847974600, 192pp.
Publication Date: June 1, 2013
* Individual store prices may vary.
Description
This invaluable, well-illustrated book is essential reading for all those who are interested in developing their modelling skills and creating realistic models of country houses, cottages and farm buildings for their railway layouts. The author encourages and inspires the reader and, moreover, emphasizes that railway modellers can achieve their objectives without purchasing expensive materials  All the materials recommended in the book are either recycled or can be obtained quite cheaply.

Topics covered include:
The materials and equipment required to build models
Modelling methods and construction techniques
Painting, weathering and finishing
Creating a sympathetic setting for your models
Improving kits and 'off-the-shelf' models.

The author presents in detail three differenct rural, scratch-built projects and, in a separate appendix, provides a color reference guide, thus enabling the modeller to apply the correct colors and shades in order to create authentic and convincing-looking model buildings.
About the Author
David Wright is a professional artist and model maker who has written numerous articles in the railway modelling press. He is well known at the major railway modelling exhibitions where he is especially renowned for his informative demonstrations and theatre presentations.David's books for Crowood include Making Rural Buildings for Model Railways, Making Urban Buildings for Model Railways, Modelling Branch Lines - A Guide for Railway Modellers, Modelling Ports and Inland Waterways - A Guide for Railway Modellers, and Creating Back Scenes for Model Railways and Dioramas.