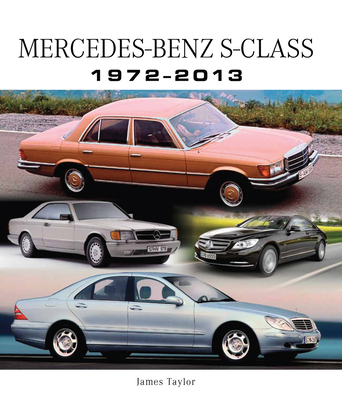 Mercedes-Benz S-Class 1972-2013 (Hardcover)
The Crowood Press UK, 9781847975959, 192pp.
Publication Date: January 1, 2014
* Individual store prices may vary.
Description
Ever since their introduction in 1972, the S-Class saloons from Mercedes-Benz have been considered the pinnacle of automotive excellence. For most of the time, ownership of an S-Class - at least, of a reasonably recent one - has been symbolic of material success and of restrained yet impeccable good taste. Several other car makers have nibbled at the edges of the S-Class market, but none has produced a viable and lasting alternative to the big Benz. Mercedes-Benz S-Class 1972-2013 charts the evolution and success of the series, from the W116 model, the first to be designed from the ground up as a large luxury saloon, through to the C126 coupe, one of the all-time Mercedes-Benz classic designs. Topics covered within this book include:
- Development and production of the W126 saloons and classic W126 coupes.
- The W140 saloons in the 1990s.
- The 140 coupes, the W220 models and the elegant 215 coupes.
- The W221 models, introduced at the Frankfurt International Motor Show in 2005.
- The C216 coupes and the future of Mercedes-Benz S-Class.
About the Author
After graduating from Oxford and pursuing further academic studies at Reading, James Taylor spent 12 years working in central government. However, the lure of writing about cars – which he was doing in his spare time – proved too great and he decided to turn it into a career. James has now written well over 100 books in all, and among them have been several definitive one-make or one-model titles. He has written for enthusiast magazines in several countries, has translated books from foreign languages, and even delivers effective writing training in both the public and private sectors. He spent the best part of ten years as the editor of Land Rover Enthusiast magazine and has always counted the products of the old Rover Company and of Land Rover as his favourite subject. He also co-organised the "15 Years of Rover V8" event at Donington in 1982.