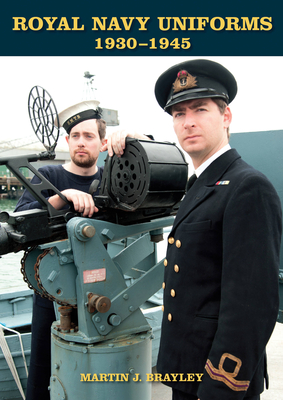 Royal Navy Uniforms 1930-1945 (Hardcover)
The Crowood Press UK, 9781847978448, 160pp.
Publication Date: May 15, 2015
* Individual store prices may vary.
Description
This highly detailed book uses over 400 illustrations - both period images and new colour photographs of original items - to show the clothing of both Officers and Ratings in World War II and during the years leading up to it, when Naval uniforms underwent significant modernization.
The illustrations are supported by detailed text describing the development and use of Naval clothing of the time. Its contents include Officers' clothing and effects; Class 1 and III Ratings' clothing and effects; seamens' clothing and effects; battledress and tropical clothing; miscellaneous clothing, personal effects and substantive and non-substantive insignia. This is the first book to offer a detailed study of Royal Navy clothing in the 1930s and World War II and will be a vital resource for collectors, historians and enthusiasts.
About the Author
Martin J Brayley is a professional photographer and author, who is best known for his works on uniforms and militaria. He served in the armed forces for twenty-four years and has a keen interest in military history, particularly the uniforms and equipment of the twentieth century. He is a dedicated military researcher and collector and the author of several Crowood books including Camouflage Uniforms and British Web Equipment of the Two World Wars (EM32). He has written and illustrated a number of other works on the British Army, women's auxiliary and nursing services, and contributes to the French magazine Militaria.
or
Not Currently Available for Direct Purchase