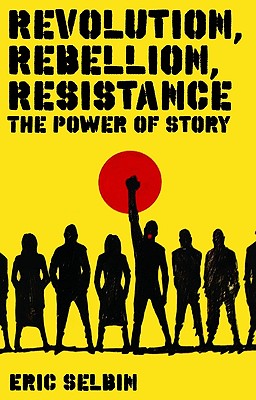 Revolution, Rebellion, Resistance (Paperback)
The Power of Story
Zed Books, 9781848130173, 272pp.
Publication Date: January 1, 2010
Other Editions of This Title:
Hardcover (1/1/2010)
* Individual store prices may vary.
Description
Why do revolutions happen? Decades of social science research have brought us little closer to understanding where, when and amongst whom they occur. In this groundbreaking book, Eric Selbin argues that we need to look beyond the economic, political and social structural conditions to the thoughts and feelings of the people who make revolutions. In particular, he argues, we need to understand the stories people relay and rework of past injustices and struggles as they struggle in the present towards a better future. Ranging from the French Revolution to the Battle for Seattle, via Russia, China, Cuba, Vietnam and Nicaragua, Selbin makes the case that it is myth, memory and mimesis which create, maintain and extend such stories. Revolution, Rebellion, Resistance identifies four kinds of enduring revolutionary story - Civilizing and Democratizing, The Social Revolution, Freedom and Liberation and The Lost and Forgotten - which do more than report on events, they catalyse changing the world.
About the Author
Eric Selbin is Professor and Chair of Political Science at Southwestern University and a University Scholar. His books include "Modern Latin American Revolutions" and "Understanding Revolutions" (with John Foran and Jack Goldstone). He is currently completing "Doing International Relations from the Margins "with Meghana Nayak. In 2007 he was selected as one of Southwestern's all-time 'Fav Five' Faculty and received an Exemplary Teaching Award in 2001-2002.
Praise For Revolution, Rebellion, Resistance: The Power of Story…
'People choose to resist and rebel and people make revolutions.  They do this in no small measure by making stories, stories that also make them people.  Eric Selbin, author of these words, is the leading advocate for the undeniable centrality of the human side of culture, agency, and identity in the study of revolutions today.  This work, beautifully written and subtly powerful in its surprising messages for scholars and activists, fully lives up to the promise of its title, from its first page to its eloquent conclusions.  Written with passion and humanity, it is for anyone interested in understanding why people matter in projects of radical social change, in the past and into the not so foreseeable future.' --John Foran, Professor of Sociology, UC Santa Barbara
'From the retelling of the 1534/35 Anabaptist reign in Münster, to the 17th century slave revolt in northeast Brazil, to the construction of more famous events like the French, Russian and Cuban revolutions, Eric Selbin investigates the myth, memory and mimesis of revolutionary stories. Putting forward the provocative theme that who and what we are is inseparable from the stories we tell, he shows how stories of past revolutions condition how later politics is played. Building his narrative around four basic stories of revolution --  some elitist, some popular, some conservative and others subversive -- Selbin has written a book that every student of contentious politics should read.' - Sidney Tarrow, Cornell University
'How people tell the stories of their own lives--and of the societies in which the live--matters profoundly as Eric Selbin very convincingly argues here.  To explain why a rebellion emerges or even succeeds in one place but not another, despite their similar structural or political conditions, we need to pay attention to the stories that revolutionaries tell. Selbin's great contribution is to show that stories are not just interesting, they, just like economics and politics, explain why a revolutionary movement succeeds in one place, but fails in another.' - Karen E. Kampwirth, Knox College
'Selbin's beautifully written book takes us where structural accounts fear to tread: into the hearts and souls of those who make revolutions. Brilliantly showing how narratives of resistance and revolution have developed over time and traveled across societies, Selbin provides new dimensions for comparing revolutions by detailing four distinct elite and popular visions of revolutionary change. This book is a powerful addition to our understanding of how revolutions arise, and how revolutionary action is sustained.' - Jack A. Goldstone, Hazel Professor of Public Policy, George Mason University
'Sometimes, but only sometimes, ordinary people recognize themselves as the chief protagonists in stories of dramatic social transformation or, at least, righteous resistance. When this happens, these stories (to paraphrase Marx) become a powerful material force in history. Eric Selbin has dissected these stories with great insight and wit. He reminds us that they have been powerful tools for understanding and sometimes reinventing the world.' - Jeff Goodwin, New York University
'Eric Selbin has written an excellent book that challenges social science theories and methodologies in the study of resistance, rebellion and revolutions.  He critiques material and structural theories and calls for the systematic analysis of stories, myths, memory, and mimesis in understanding peoples' efforts to change their circumstances.  He maintains that these concepts are not epiphenomena; they directly address and resonate with core issues of resistance and revolution and thus affect the process and outcome of large-scale social conflicts.  This fascinating and provocative work offers fresh insights into the struggles of ordinary people as they fight injustice, exploitation, and domination.' - Misagh Parsa, Professor of Sociology, Dartmouth College
or
Not Currently Available for Direct Purchase