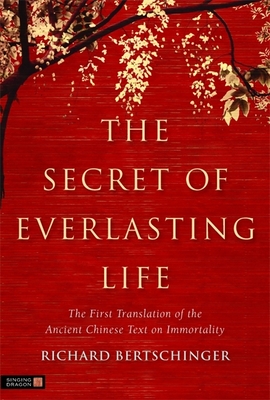 The Secret of Everlasting Life (Paperback)
The First Translation of the Ancient Chinese Text on Immortality
Singing Dragon, 9781848190481, 293pp.
Publication Date: December 15, 2010
* Individual store prices may vary.
Description
The Secret of Everlasting Life is the first translation from the Chinese of the second-century Can Tong Qi. This ancient work, the earliest known text on transformation and immortality, echoes the wisdom and poetry of both the Tao Te Ching and I Ching. The Can Tong Qi is also the ancestral text of all Qi Gong exercises in China. This translation reveals for the first time the meditation methods practised for thousands of years by Taoist sages.
Presented here with its original Chinese commentaries, the Can Tong Qi is full of practical information and advice about the process of human transformation and how to nurture and develop the natural life-energy within us. Richard Bertschinger's additional commentary explains the intricacies of Chinese allegory and symbolism for the Western reader.
This book is an insightful read for anyone interested in Taoist thought, Chinese philosophy and culture, or Chinese medicine.
About the Author
Richard Bertschinger studied for ten years with the Taoist sage and Master, Gia-fu Feng. A practising acupuncturist, teacher of Chinese healing arts, and translator of ancient Chinese texts, he lives with his family in the hills of south west England.
or
Not Currently Available for Direct Purchase