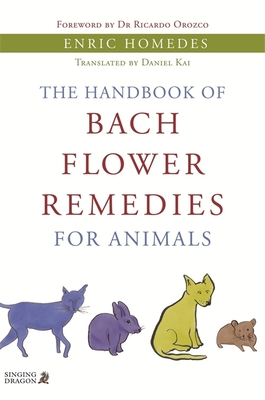 The Handbook of Bach Flower Remedies for Animals (Paperback)
Singing Dragon, 9781848190757, 254pp.
Publication Date: July 15, 2011
* Individual store prices may vary.
Description
Bach Flower Remedies are dilutions of flower material developed by Edward Bach, an English physician and homeopath, in the 1930s. This practical handbook explains how Bach Flower Remedies can be highly effective for treating both behavioural and physical complaints in animals.
Based on strong scientific research and detailed case studies, this book is a comprehensive resource that helps find solutions to common animal health and behaviour issues. The book lists each of the 38 flower remedies, explaining their properties and applications for both animals and humans. It then looks at specific animal ailments including conjunctivitis, allergies and phobias, and demonstrates how these problems can be successfully addressed using flower remedies. Practical advice about how to prepare and administer the remedies is included, as well as guidelines for using flower remedies in animal shelters.
This book will be a valuable addition to the bookshelves of all pet owners, animal shelter workers, vets, ethologists and anyone with an interest in complementary and alternative medicines.
About the Author
Enric Homedes has been a professional Bach Flower Therapist since 1999 when he trained at the Edward Bach Institute. His professional activity involves therapy and tuition on the application of Bach Flower Remedies to humans and animals, and he is also a canine trainer. He is vice-president of SEDIBAC (The Society for the Study and Promotion of Bach Flower Remedies in Catalonia) and has organized and spoken at numerous congresses and conferences on Bach Flower Remedies.
or
Not Currently Available for Direct Purchase