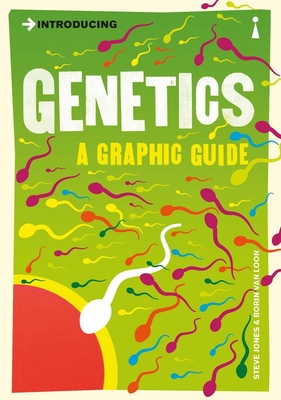 Introducing Genetics (Paperback)
A Graphic Guide (Introducing (Icon Books))
Icon Books, 9781848312951, 176pp.
Publication Date: November 15, 2011
Other Editions of This Title:
Paperback (10/16/2001)
Paperback (10/29/1996)
Paperback (3/16/1990)
* Individual store prices may vary.
Description
Genetics is the newest of all sciences - nothing useful was known about inheritance until just over a century ago. Now genetics is exploding, and before long we will have the complete code, written in three thousand million letters of DNA, of what makes a human being. Introducing Genetics takes us from the early work of Mendel to the discovery of DNA, the human gene map and the treatment of inborn disease. No one can afford to be ignorant of genetics. This book is the perfect introduction.
About the Author
Steve Jones is Professor of Genetics at University College London. His hugely renowned popular science books include Almost Like a Whale and The Language of Genes. Borin Van Loon has worked on numerous Introducing titles. He is a freelance illustrator, surrealist painter and collagist.