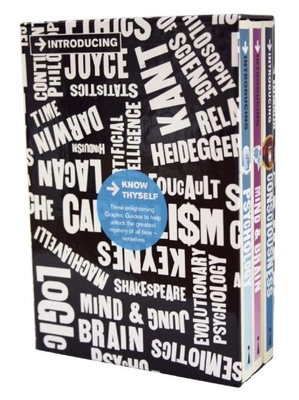 Introducing Graphic Guide Box Set - Know Thyself (Boxed Set)
A Graphic Guide
Icon Books, 9781848314542, 528pp.
Publication Date: February 12, 2013
* Individual store prices may vary.
Description
A box set containing three enlightening, comic-book style Introducing Graphic Guides (Consciousness, Psychoanalysis, and Psychology) to help unlock the greatest mystery of all time - ourselves.
Using comic-book style illustration combined with accessible but authoritative text, the Introducing Graphic Guide series is a uniquely brilliant way to get your head around some of humankind's most thrilling ideas.